The District Attorneys Announce New Single & Album Release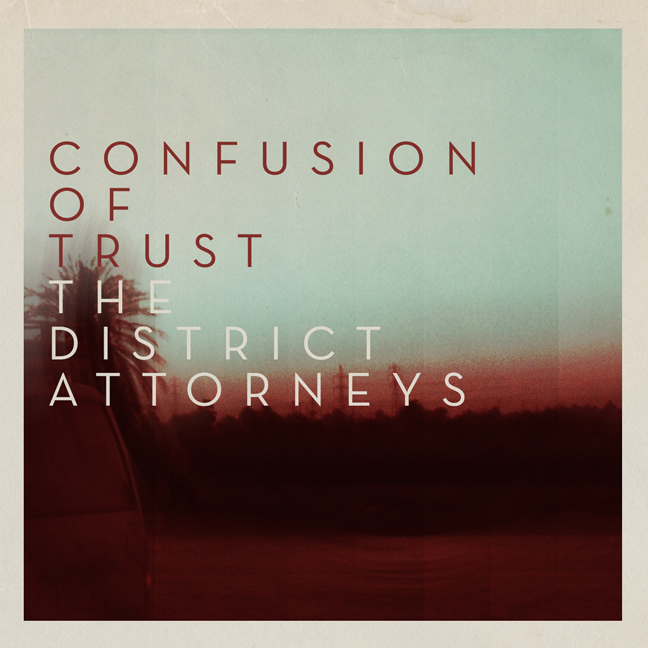 It's no secret that we music junksters in the Roxwel office have a special place in our hearts for the tunes that come from Athens, GA. We have much love for oldies who have spawned from the small town like R.E.M., The B-52s and Widespread Panic as well as some super cool newer acts like Futurebirds, The Whigs and Dead Confederate.
A few months ago, we introduced you to another group that has plenty of evidence to prove that they should be added to the list of badass bands from Athens. The District Attorneys have a new single out and we're sure it does their anticipated album loads of justice!
After two EP releases (2010's Orders From... and 2011's Waiting On The Calm Down: The Basement Sessions), The DAs are finally getting ready to release their full-length debut album. Slowburner will be released on April 24th through This Is American Music. To get you super pumped for the release, the guys are giving you a little taste with their single "Confusion of Trust." Be sure to check it out now!
Based in Athens/Atlanta, The District Attorneys have been kicking it for about two years and have already shared the stage with Jesse Malin, Futurebirds, The Love Language, Dead Confederate frontman Hardy Morris, Hank and Cupcakes, Jessica Lea Mayfield, Diane Birch and many more. With southern rock riffs mixed in with some dreamy pedal steel and a touch of surfer vibes soaked in reverb, these guys will make you want to chillax on the porch with an ice cold Lone Star and reminisce about the good 'ole days.
Slowburner was made in Athens, GA at the Chase Park Transduction with producer/engineer Drew Vandenberg. The District Attorneys will be playing at Savannah Stopover Festival on March 9th and then will make their way to Austin to rock at SXSW.
For more info about The DAs and a look at tour dates, check out their Facebook page. You can also download The District Attorneys' past two EPs FREE.