Alabama Shakes Release Debut Album Today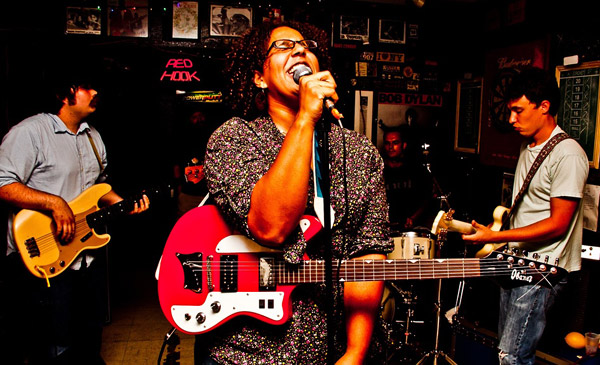 Alabama Shakes' debut release of Boys & Girls marks of a major new rock-and-roll band. The album is available everywhere now on ATO Records.
Recorded at The Bomb Shelter in Nashville, TN and produced and mixed by the band members, the album is a vibrant fusion of swampy, dirty Southern rock, blues and soul delivered with punk rock fervor.
From the heartrending title song to such stomps as "Rise to the Sun," the album demonstrates the sense of groove and space the band learned from their idols, along with a blistering force and emotion that simply can't be learned.
From Athens, AL, the band - comprising of vocalist/guitarist Brittany Howard, guitarist Heath Fogg, drummer Steve Johnson and bassist Zac Cockrell - began playing together when they were in high school. When they appeared at a Nashville record store, people started to take notice of the group's relentless, hard-charging live attack, and Howard's magnetic stage presence.
One fan included Justin Gage, the founder of the blog Aquarium Drunkard who soon posted "You Ain't Alone," on this blog in late July, calling it "a slice of the real." And literally overnight - all hell broke loose.
Be sure to get Boys & Girls now. And if you haven't seen these guys live, figure out a way to change that! Alabama Shakes just kicked off their album release tour on April 5th in Athens, GA and are set to play six sold-out dates with Jack White. The band will also perform at the Hangout, Sasquatch, Bonnaroo and Newport Folk festivals!